SSP Quality of Welding Seams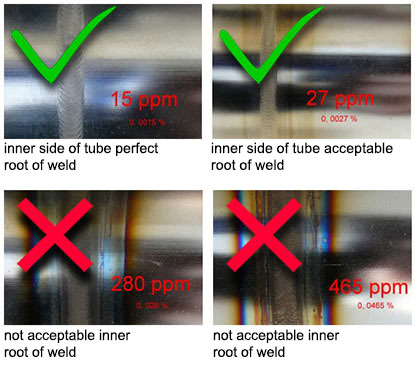 During welding of high-alloy corrosion-resistant Cr-Ni-steel, correct formation is indispensable due to quality assurance.
We use mainly a microprocessor controlled orbital welding system equipped with up-to-date inverter technology. By means of measurement of the remaining oxygen, we control and document welding pool and root of weld.