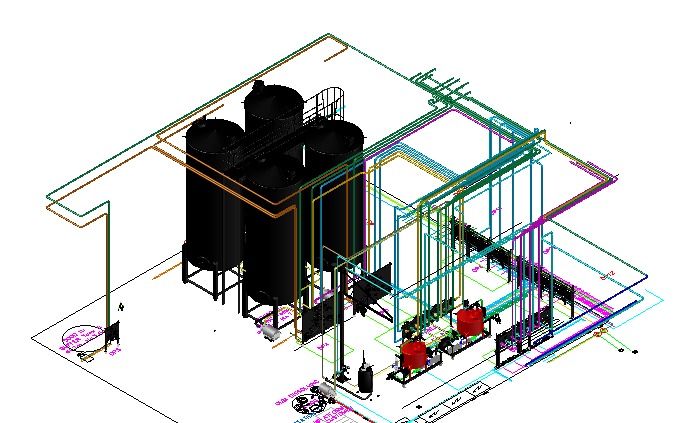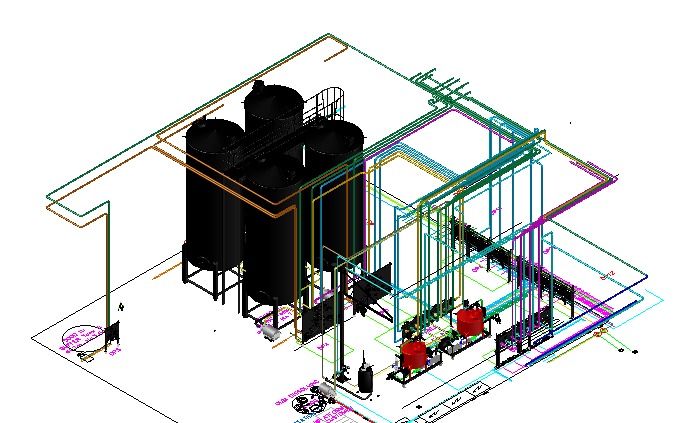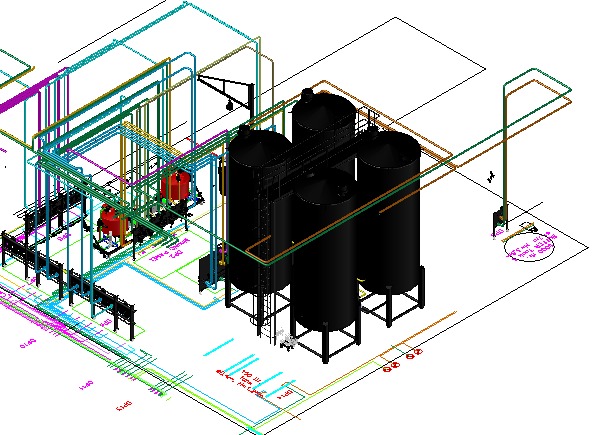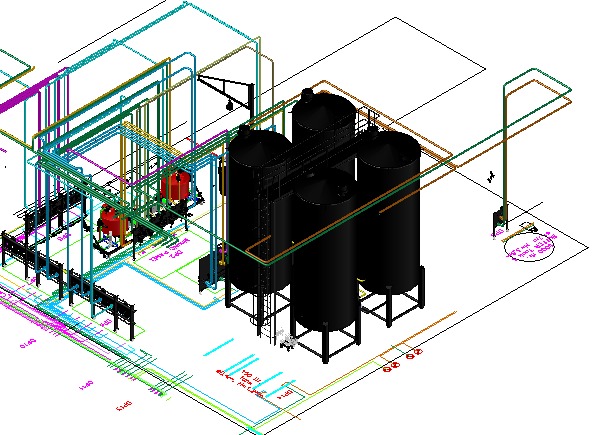 Our materials process engineer assesses the current status of your production system and processes on-site. Together you discuss the targets you have in mind. You then receive a description of the current status and a list of measures.
On the basis of this analysis or your requirements, we recommend which systems and processes will enable you to operate your production efficiently.
According to the defined processes we then draw up the necessary flow charts, layout plans, isometric drawings and electrical plans and calculate the energy requirement together with any other auxiliary media (steam, coldness, etc.).